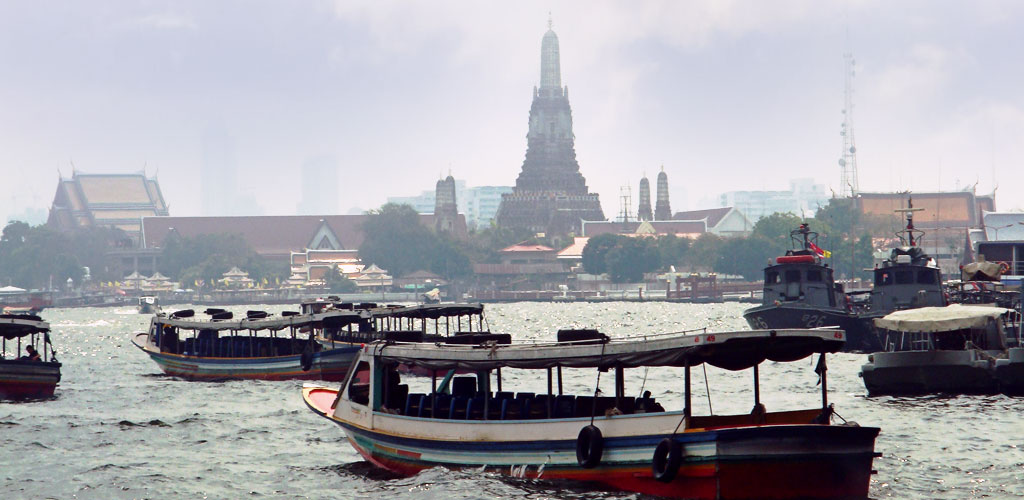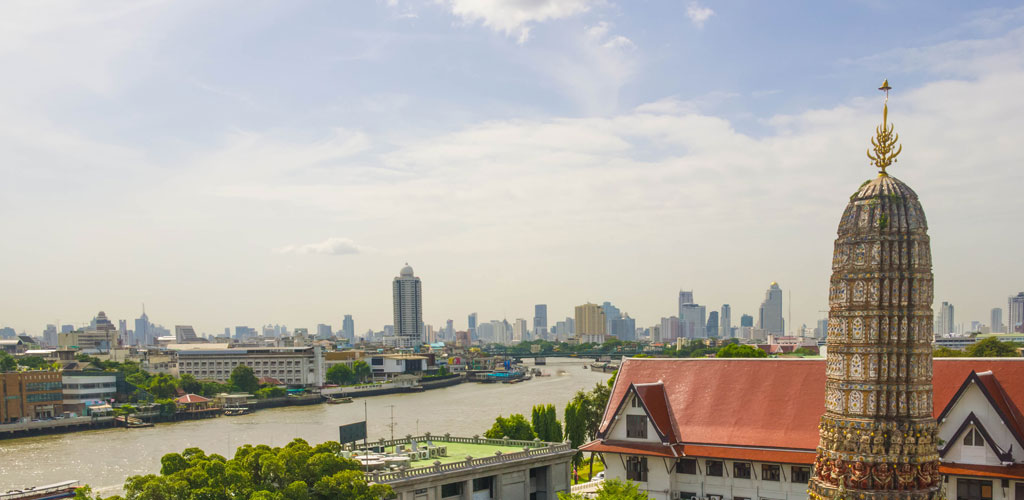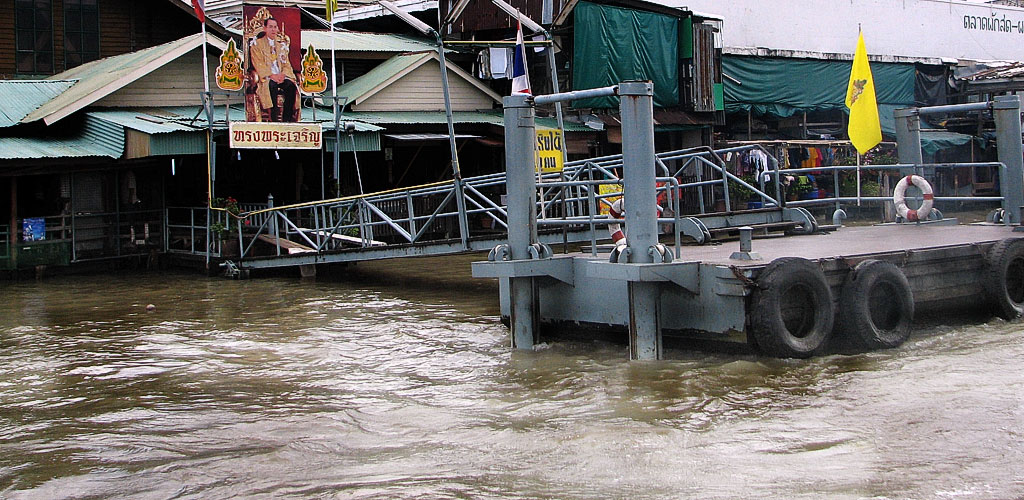 Chao Phraya River
Bangkok
All © Copyright 2013 chao-phraya-river.com except for Creative Commons licensed images as per credits.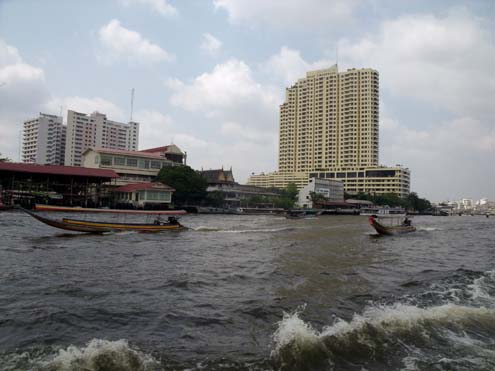 The River
of Thailand
The river stretches from the north all the way into the Gulf of Thailand, with the Chulachomklao Fort being placed near the end where it joins with the sea.
Starting quietly in the hinterlands the river is formed from the confluence of two smaller rivers, the Ping and the Nan. Together at Nakhon Sawan (also called Pak Nam Pho) they come together quietly in a rual setting some 200km north of Bangkok.
Due to the winding course of the river it takes almost 350km for it to reach the city and the sea.
Many tributaries and canals intersect the alluvial plain that is created by the Chao Phraya river, and the Tha Chin river which starts from it and runs parallel into the sea.